Occasionally, someone tells a story that changes your life.
I can't quit thinking about this book, not only because of the harrowing adventures it took to discover the lost Mayan Civilization and the brave and brilliant Stevens and Catherwood that made it their calling, but because the vastness of a "universe," I had been only remotely aware of, has expanded my own. Jungle of Stone.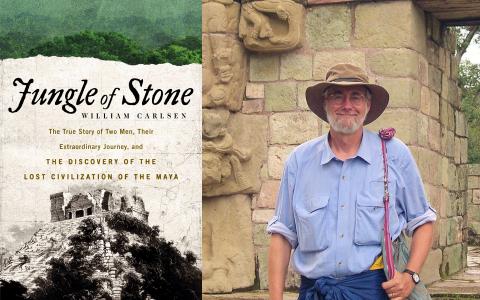 Confronted by these two noble, gifted, driven, and humble explorers, I am inspired and humbled by my lack of knowledge, scope, tenacity, and awareness. Thanks, William Carlsen, for excavating the story for me and forcing me out of my own "backyard."
Even if you have no interest in ancient history or archeology, the life-stories of John Lloyd Stevens and Frederick Catherwood will enlarge your existence.